Events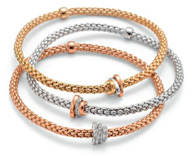 Fope Trunk Show
Date: September 27th
Time: 12:00pm to 8:00pm
Visit Chesterfield Jewelers September 27 from 12pm - 8pm for our Fope trunk show featuring the newest collections by the Italian designer. This exclusive event is just one day, so be sure to mark your calendars.
---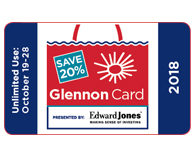 Glennon Card
Date: October 19th - 28th
Purchase a Glennon Card for $50 and receive a 20% discount on regularly priced merchandise at more than 320 participating stores, salons and restaurants for the 10-day shopping period of October 19 - 28. 100% of card sales benefit the kids cared for by SSM Health Cardinal Glennon.
Buy your Glennon Card at Chesterfield Jewelers beginning the first week of October for a chance to win a Herend figurine valued at $710.00!
---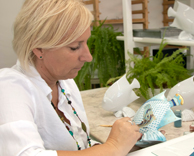 Herend Artist Event
Enjoy a sneak peak at just a sample of exclusive Artist Event pieces! Click Here
Date: October 29th, 3:00pm to 7:00pm
October 30th, 10:00am to 4:00pm
Discover the world of Herend porcelain and meet master artist Marianna Steigervald. See Marianna demonstrate porcelain painting and sign your purchases. Personalize a piece of Herend for yourself, or as a gift to be cherished!
Enter to win a Herend figurine with your Herend purchase.*
*See store for details.
With something to entice Herend enthusiasts of every genre and anyone captivated by beautiful pieces of art, the expansive assortment of show goods will be accompanied by other exceptional Herend porcelain gems, such as art sculptures from Herend's limited-edition Reserve Collection. This year's featured piece created specifically for the events is a parrot fish in Herend's classic fishnet pattern hand painted in a rich combination of colors from all depths of the aquatic realm combined with effervescent 24K gold details.
Other perpetually popular artist show pieces on hand will be figurines painted in Herend's signature fishnet design in exclusive show colors such as lavender, turquoise, and a delightful key lime and pink mosaic combo. For the first time in the US a number of limited edition pieces in gold and platinum will be showcased as well as figurines in a new, burgundy coloration. Rounding out the collection will be several fishnet pieces in gray, forest green and copper colors which are rarely seen stateside.
To learn more about the world of Herend, visit www.herendusa.com
---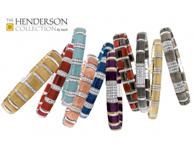 Henderson Trunk Show
Date: November 1st
Time: 12:00pm to 8:00pm
Visit Chesterfield Jewelers to experience the stylish Luca jewelry brand with prices starting at $300! The designer of Luca and our customer-favorite Henderson Collection will be hosting a trunk show in the store Thursday, November 1. Stop by and bring a friend!
---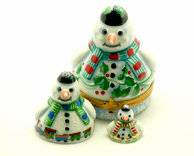 Open House
Date: November 10th
Time: 10:00am to 4:00pm
Visit with Santa and enjoy refreshments. Enter to win a door prize while shopping for holiday gifts!