A. Link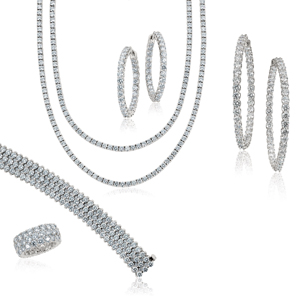 A. Link boasts important and noteworthy diamond jewelry, exquisite items that charm the trendsetters and captivate connoisseurs. For over 100 years, A. Link jewelry collections have been designed with one guiding characteristic that still holds true today; make the diamonds perform.
A. Link achieves pure excellence by utilizing diamonds of a consistent quality and size. Known as the 60/60 because the table and depth percentages are virtually the same, these diamonds maximize diameter and weight, emitting optimal brilliance.

One of the most desired pieces in the collection is the Diamond Opera Necklace, and is perhaps the world's most wonderful diamond necklace. It is a 34 inch strand of diamonds that is detachable into two cascading necklaces, so it can be worn four different ways.