Events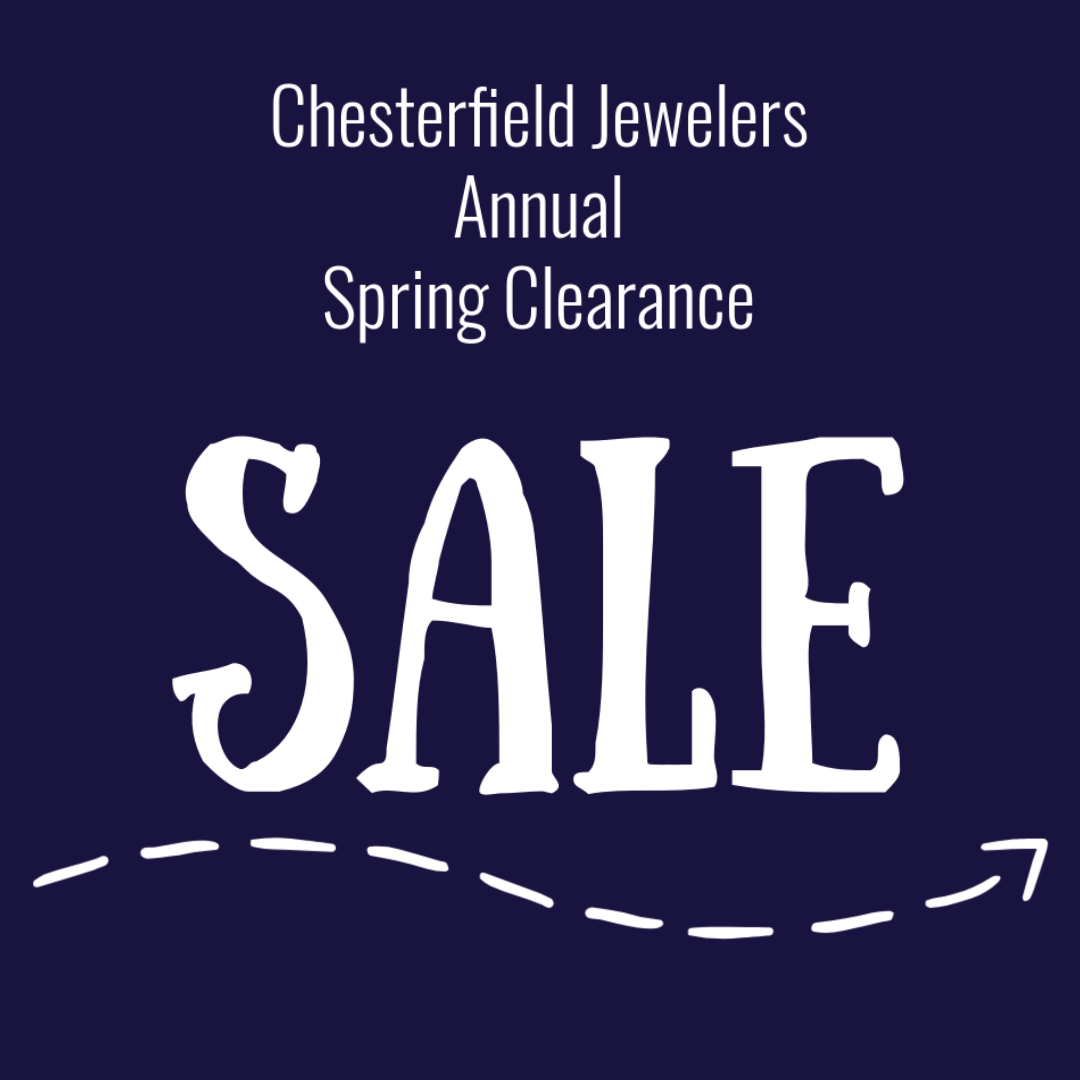 Annual Spring Clearance
Date: Friday May 3 through Saturday May 11
Time: Mon - Fri 9:30am - 5:30pm and Saturday 9:30am - 3:00pm
Visit Chesterfield Jewelers May 3 - 11 and receive 20% - 50% off Select Jewelery & Gifts. This event happens just once a year, just in time for Mother's Day, Graduation and Spring/Summer Anniversaries!
---
Gold & Diamond Buying Event
Date: Friday May 3 and Saturday May 4
Gold buyers will be in the store Friday May 3 and Saturday May 4 to purchase your gold, sterling silver and diamond jewelry and tableware. Receive cash payment for the value of your unwanted items!
Popular unwanted jewelry includes broken gold chains, rings that no longer fit, mismatched earrings and earring backs. Gold bars, sterling silver tea sets, flatware, dental gold and other items are acceptable as well!
---
Henderson Trunk Show
Date: Thursday, May 16
Time: 12:00pm to 8:00pm
Visit Chesterfield Jewelers to experience the stylish Luca jewelry brand with prices starting at $300! The designer of Luca and our customer-favorite Henderson Collection will be hosting a trunk show in the store Thursday, May 16. Stop by and bring a friend!