Jabel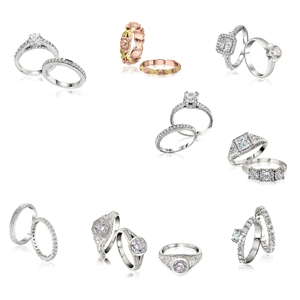 Since the beginning of the 20th Century, Jabel Incorporated has been producing beautiful jewelry - jewelry that will be comfortable, wear well and display your diamonds in the safest, most elegant manner. Our highly skilled artisans create the equivalent of original works of art. Each piece is handcrafted requiring as many as 50 separate steps to complete a piece of jewelry.

The early Jabel design teams created the most popular traditional bridal designs, many of which are still available today. With new trends coming at an ever-faster rate Jabel has kept pace by regularly introducing innovative contemporary pieces without sacrificing any of the quality and production benefits for which we are best known.

Jabel is still a family owned and managed company utilizing the same quality principles of the founder. The methods of manufacture, although evolved through modern techniques, are still a process of hand-assembly, setting, finishing and polishing.